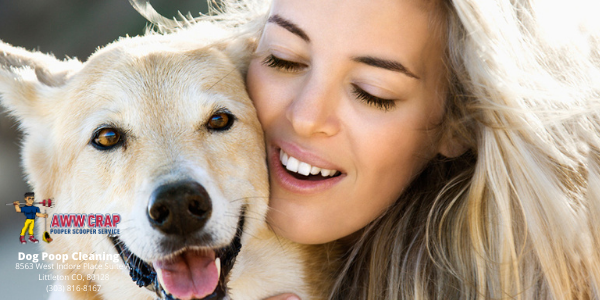 Dog Poop Cleaning – We Don't Charge More To Haul Away The Dog Poop!
For some this might seem a little strange but it's very common with other dog poop cleaning services around the Denver area. Some of these pooper scooper services actually charge you more to haul the dog poop away. From what we have seen, it's an extra $5 to take the dog poop away and not leave it in your trash can.
Now I know you are probably thinking, it's $5 what's the big deal? You're right! $5 is not asking much at all. But, the price to clean your yard once a week for one dog is around $12-$15. Then add the fee to take you dog's poop away and now you're sitting at $17 - $20 per week. This price of $17 - $20 is what we charge to clean up after 3 -4 dogs once a week with hauling the dog poop away!
Why Don't We Charge More For Hauling The Dog Poop Away?
When I first created AwwCrap! and I was looking at all the reviews and concerns customers had with other dog poop cleaning services, taking the dog poop away was a common question and concern. During the cold months here in Colorado it's not so bad but in the summer, when the sun beats down on a bag full of crap in your dumpster..... Ya not so great. If you have neighbors, they will complain sooner or later. Sad part, they most likely will complain to your HOA before complaining to you!
Timing Dog Poop Cleaning With Local Trash Removal
If we didn't haul away the dog poop, one challenge we ran into was timing the dog poop cleaning with your local trash service day. This is a problem. It's exactly why we decided to mow lawn as well. Trying to time dog poop cleaning with the lawn mowing crew was a difficult challenge. So with us hauling away your dog poop it just makes things so much easier for us and for you. Yes, we lose money because we have to go to the dump to dispose of the waste but in the long run, I think we will gain more happy customers.
many of the services we offer, we decided to offer because of similar situations like this. Are we the best dog poop cleaning service? Are we the best lawn mowing crew? Are we the best Leaf Removal Service? Are we the best snow removal service? Are we the best dog walkers? Are we the best at lawn aeration? NO!! We don't go around town and say we are the best. We do take pride in what we do. We treat your lawns and your dogs like they are our own. And we love getting to know our customers.
---