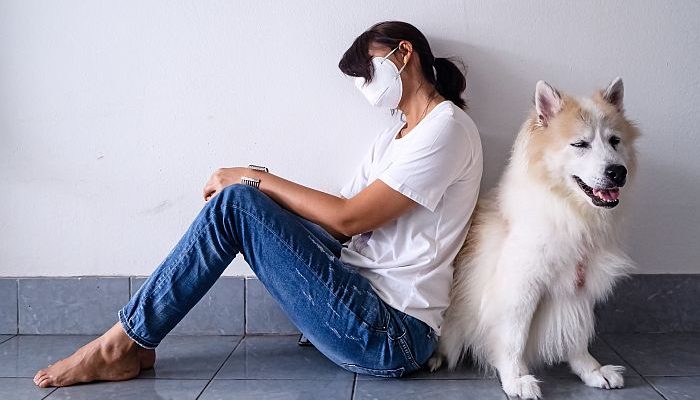 Dog Poop Removal & COVID 19
With the entire state of Colorado worried about what's going to happen in the next minute, we decided to put this post out for all our customers and followers. With waste removal being an essential business, AwwCrap! will continue to service your lawns as you are scheduled. We do have a few requests,
As much as we love to chit chat with all of our customers, we ask to keep the face to face contact to minimal or none at all. With the Corona Virus spreading as much as it is, we want to keep personal contact to a complete minimum.
We also ask that you keep your pups in doors when we come over to clean up the yard. Even though we always wear the proper PPE, we want to ensure that we keep you as safe as possible as well.

The Centers for Disease Control and Prevention (CDC) and the World Organisation for Animal Health have issued advisories saying there is no evidence at this time that companion animals can spread the COVID-19 virus.

The WSAVA (World Small Animal Veterinary Association) Global Veterinary Community—an association representing more than 200,000 veterinarians—also states that there is no evidence that companion animals can be infected. The association does, however, caution that this is a rapidly evolving situation and updates will be provided as they are received. People confirmed to have COVID-19 should avoid contact with other people as well as pets.
PAWPoints - Coming April 1st many of you are getting your PAWpoints cashed in and we will be delivering them as usual on your next cleaning. All our packaging is done in house and have been sanitized as usual but we have also taken extra steps to sanitize them above and beyond our normal guidelines.
Should I have a preparedness plan for my pet(s)?
In the event of a crisis or disaster, we urge everyone to have a preparedness plan in place. And, get the word out! Remind community members that having a plan for pets is critical; individuals who become sick or require hospitalization will need to have someone to take their animals. If you can, please endure the current situation from the safety of your own home.
Some steps to take include:
Identify a family member or friend who can care for pets if someone in the household becomes too ill to care for pets.

Have crates, food and extra supplies on hand for movement and relocation of pets if necessary.

Keep all animal vaccines up to date and have copies of those records available in the event that boarding becomes necessary.

Ensure that all medications are documented with dosages and administering directions. It's a good idea to include the prescription from your veterinarian with the medications and your pet's to-go bag.

Pets should have proper identification: a collar with ID tag and a microchip with current, up-to date contact information.
If you have any question please feel free to email us or call us! We are happy to help you in any way we can.
---