Wonderful Colorado and it's four seasons is amazing. Our weather here is what attracts so many people to move here. When we get snow and it's cold a lot of us skip the dirty job of picking up all the leaves. Many don't clean up all winter and then once we have a streak of nice weather, we go into the back yard and.... AWWCRAP! Dog poop every where, leaves are all molded together and everywhere. This is why we started our leaf removal service. It's hard to clean up dog poop when your leaves are covering the majority of the poop.
Think of this service like a spring cleaning. You know it's been months since you did a thorough cleaning and after all the weather elements, picking up leaves is a difficult task. It takes a lot of time that most of us don't have. A typical leaf removal service will take about 60 to 90 minutes depending on the size of the yard, and the amount of debris.
All our leaf removal service prices are just an estimate. When you go to book your cleaning service you'll see a few options. These are only estimates because we have not seen the yard. After we have walked your property we can give you a better range on what it will cost to get the debris and leaves out of the yard.
Why Do You Need A Leaf Removal Service Cleaning?
Our leaf removal service cleanup is very popular. When you think about it it just makes sense. After winter most likely you have leaves that are still hanging around and all pooper scooper services will only pick up dog poop they can see. If it's under the leaves, then they won't go searching for it. Most of the time, a lot of dog poop hides under the leaves. With our leaf removal service cleanups we make it really simple. We come clean up the poop we can see and rake up all your leaves and then pick up the remaining dog poop. This allows your yard to start nice and clean for the new season.
Along with leaf removal service we trim trees as well. Now we can't trim extremely large tress but most of them we can. Trimming shrubs and bushes are another service we offer. It's amazing how trimming some dead branches and cleaning up the bushes change change the look of your yard completely.
If you would like AwwCrap! Pooper Scooper Service to provide a leaf removal service and a dog poop cleanup for you, you can either give us a call or book it online. Don't worry, you get a free quote before we even come out.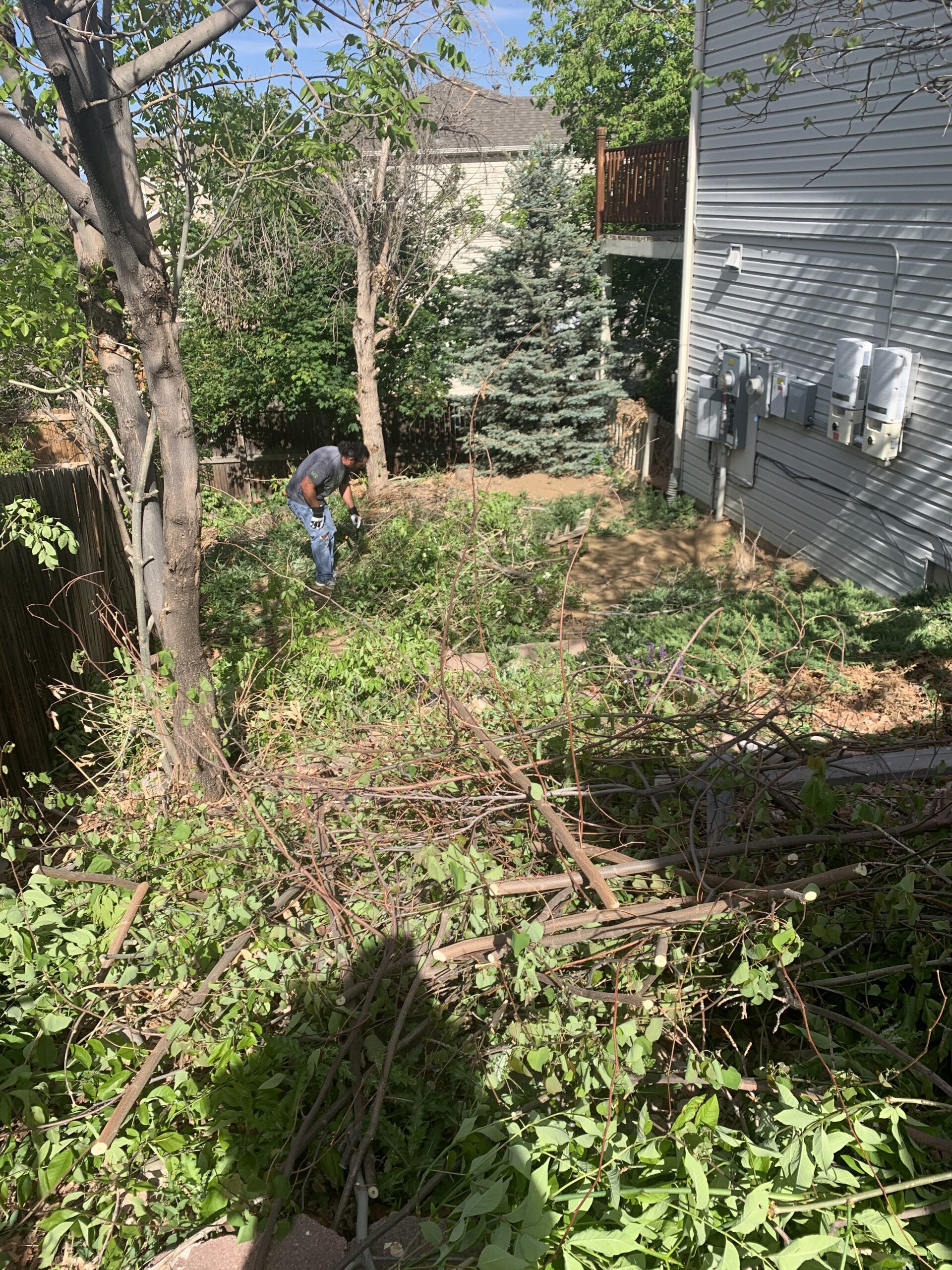 Typically, leaf removal costs anywhere between $400 and $1,000 per acre, depending on the exact size of your lot. The most common cost of leaf removing is between $100 and $250 since most homes are built on a ¼ acre lot. Keep in mind that the exact costs of disposing of the leaves from your yard will depend on how many leaves there are and the method you use to remove them. The most common cost ranges are presented in the table below: