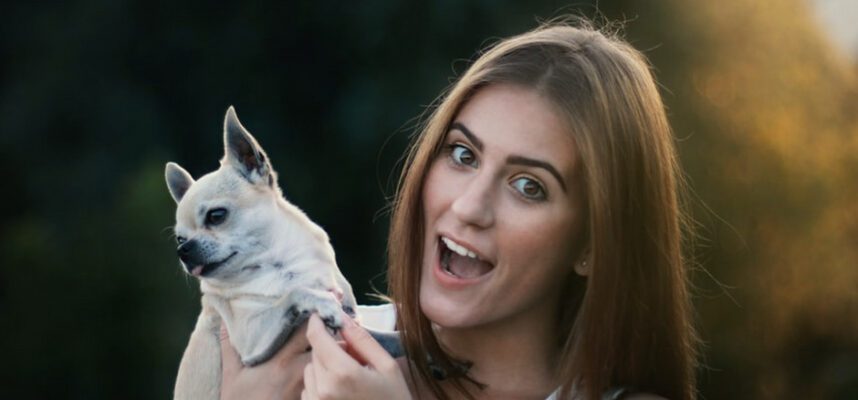 Thinking About Hiring A Pooper Scooper Service?
If You Are Thinking About Hiring A Pooper Scooper Service, Here Are A Few Things That Might Help You Out. text here...
Man's best friend, adorable and fuzzy, it's no surprise that dogs are the most popular pets in the world. Over 49 Million households have more than one dog! They're loyal, cute, always happy to see you no matter how long you were gone, and always available for a hug – what's not to love?!
Oh wait, poop. That's not too nice to deal with.
Lucky for you, though, there is a way around you having to pick up that dog poop. You can continue enjoying all the cuteness, and leave the dog poop scooping to a professional! These god-sent angels offer to clean up your dog's poop for a nominal fee. And not only do they pick up your dogs waste, they will clean up the dog toys they dragged into the back yard, the animal stuffing that has been torn out and spread all over the yard.
If that's not enough to convince you to hire a professional pooper scooper to take care of the dirty business, here are 5 more reasons why it's definitely a good idea.
1. Dog Poop is Gross and The One Chore 99% Procrastinate on
Your dog is possibly the most adorable creature on this planet, but his/her poop really isn't. Cleaning up dog poop is quite a disgusting job but it has to be done, sooner, rather than later. Picking up after your dog is actually one of the most procrastinated chores in the USA. No wonder why, people don't have time for it and it's not like picking flowers.
One snowfall and it will set anyone back a few weeks of cleaning. And it's not like Fido stops pooping just because it snowed or it's cold outside. Your dog continues to go and when the snow finally melts, it's a chore NOBODY wants because it's a lot of crap!
Dog waste takes years to break down, so it can be years until you're completely free of the smell, and the discoloration on your beautiful lawn is definitely there to stay. It doesn't help that the acidic nature of the dog poop has enough properties to burn your lawn and damage your lawn equipment. So, of course, it needs to be cleaned up very frequently. Letting a professional take care of it will obviously make your life easier!
2. No More Arguments in The Household
Deciding who has to clean up after the dog has the potential to stir up an intense argument. As one family member refuses, one claims to be allergic and then one whines about always having to do it, sometimes resolving that argument can be harder than the actual scooping. Hiring a pooper scooper can save your family from having to deal with that fight, and in fact enjoy more time with your adorable pet while someone else takes care of the nasty task.
3. Saves Time and Allows You To Do More
In your daily hectic routine between school, work or family, you really don't have much time to spare. The little time you do have, you really don't want to be spending it cleaning dog poop. There are plenty of other things you'd rather be doing instead, like actually playing with your dog. Time is of essence and hiring a pooper scooper lets you make the most of it!
4. It's More Dangerous Than You Think
I know that day you decided you were going to get a puppy, the last thing you were discussing was the dangers of dog poop. No! You were picking out names, deciding on new dog wear and bedding. But in all seriousness, dog waste is nastier than we think. Children are most at risk. Roundworm can cause conditions such as stomach upsets, sore throats, asthma and blindness. Pathogens in your dogs poop can contaminate your vegetable garden as well. Ugh, think twice about eating that tomato!
This additional stress and chore can be avoided by hiring a pooper scooper service.
5. Don't Be Embarrassed About Your backyard
People go all out to decorate their backyards so they can enjoy it. Whether it is to play catch with your dog, soak up some sun over the weekend, or host a barbeque cook out, it should be a place to relax. If you are like me, anytime I would have people over, we would play volleyball and the kids would run all over the yard chasing the dogs. In the back of my head I'm always thinking "Oh please don't step in dog crap".
Don't ruin that experience by letting the smell of dog waste disrupt you. Getting it cleaned up professionally ensures you spend more time enjoying your backyard rather than cleaning it.
Have Questions About A Dog Poop Service?
If you have questions and need some answers, give us a call (303)-816-8167
Areas we service:
Aurora, Boulder, Castle Rock, Centennial, Denver, Englewood, Evergreen, Golden, Highlands Ranch, Ken Caryl, Lakewood, Littleton, Lone Tree, Parker
---